Monday, January 31st, 2011...8:04 pm
Watch NOVA "Making Stuff: Cleaner" Feb 2nd!
Jump to Comments
The NOVA show is going to air on PBS this Wednesday evening at 8 PM MST. They will include footage of the KillaCycle at Bandimere Speedway and of me and Eva in our home shop. It was fun to work with David Pogue and the film crew, so that should result in an entertaining segment.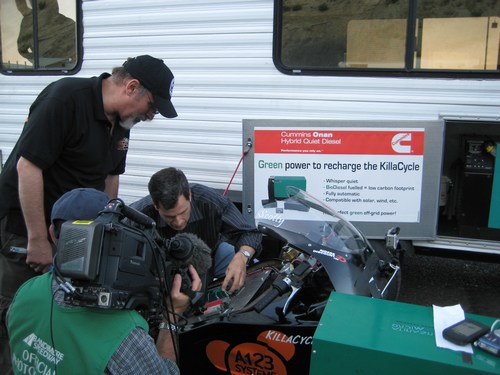 You can see the video on-line here:
Nova "Making Stuff – Cleaner"
(Click on the big picture and the video will start)