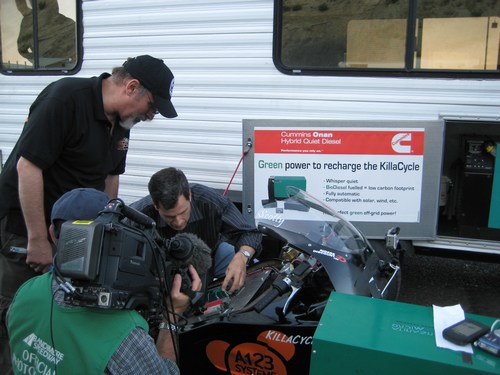 The KillaCycle crew spent the day with David Pogue and the PBS Nova film crew yesterday. (July 16th) They are doing a show about advanced battery technology.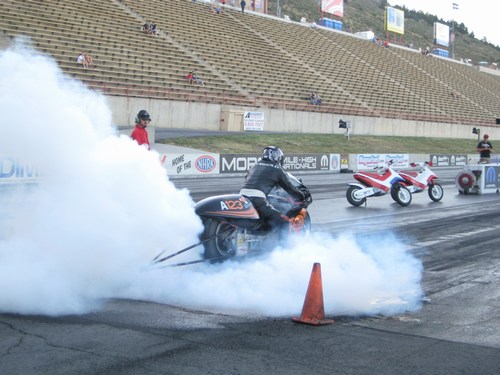 Until they actually saw the first run at Bandimere Speedway, they did not fully believe "Zero to 60 mph in less than one second." The film crew was not prepared for the acceleration on the launch. After the first run, they said, "It was on the starting line…and then it was just GONE!"
The camera crew attached little mini-cams all over the KillaCycle (and the ElectroCat ). They got fantastic action footage. Since the KillaCycle is an all-out racing machine, we did not concern ourselves with AC magnetic shielding or trying to minimize stray fields like you would do on a street EV. (Like you would not add a muffler to a racing ICE machine.) Thus, there were some very weird distortions in some of the on-board video footage. Kind of like science fiction force-field looking effects. I hope they show these "force field" clips.
You can see more photos in the photo album here.
It was a great pleasure meeting and working with the Nova team.