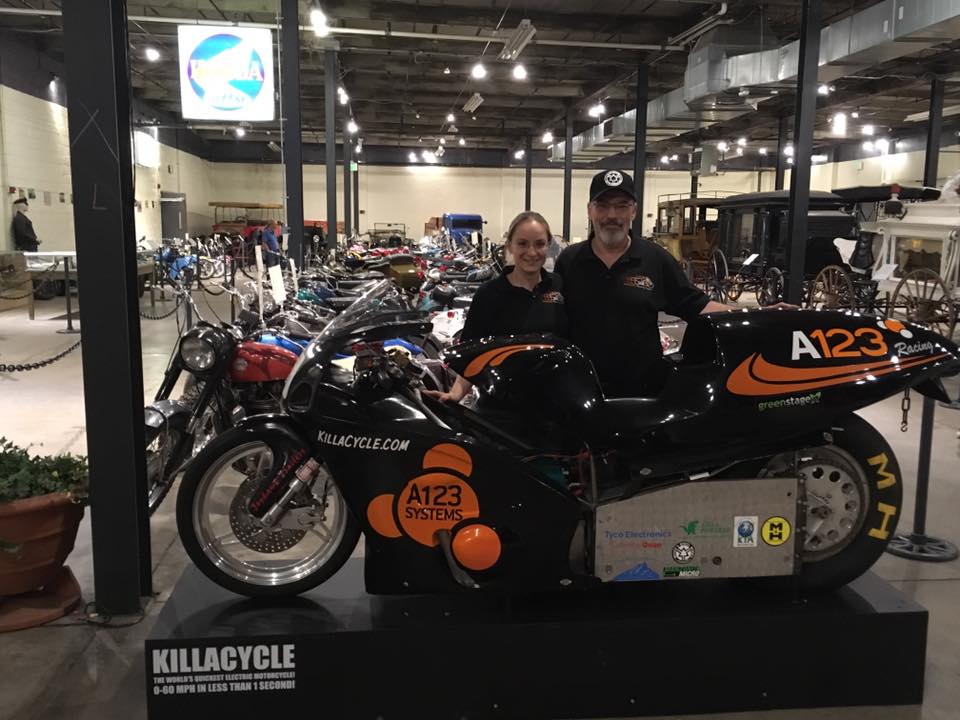 Taking the risk of sounding a bit braggy, we have to admit that the KillaCycle is one of the most iconic electric racing vehicles in the history. It set countless of records on the 1/4 mile dragstrip, and was the first electric vehicle in the 10s, 9s, 8s, and 7s, with an all time best ET of 7.62 seconds and a top speed of 174 mph (280 km/h).
For almost a decade, the KillaCycle dominated the world of electric drag racing. The KillaCycle was officially retired 2014 to make room for our land racing effort, which you can follow here: www.GreenEnvyRacing.com and make sure to "like" us on www.facebook.com/EvaHakanssonRacing for the latest news directly in your feed.
If you never had a chance to see the KillaCycle in person, you can now see at the Forney Museum of Transportation in Denver, Colorado, USA. It will be on display at least through the middle of 2020, perhaps longer.
The Forney Museum is located on 4303 Brighton Blvd Denver, CO 80216, and is opened every day.

Hours and admission:
Monday-Saturday 10am to 5pm
Sunday 12pm to 5pm
Admission Rates:
Adults……………$12.00
Seniors(65+)…..$10.00
Children(3-12)…$6.00
Children under 3..Free
Museum parking is free.
Learn more at: https://www.forneymuseum.org/